Added value for your rooms
COEPLAN DS offers an ideal combination of natural appearance, creative leeway and exceptional durability. The marble and granite chip filler system, available in a wide choice of colours, not only offers supreme safety, it also gives your creativity a free reign. Thus, the high-quality polyurethane resins with natural stones in 2 to 3mm grain size (or 4 to 6mm respectively) combine optimum product properties with a delightful wealth of design options.
Product benefits of COEPLAN DS
Unlimited number of decorative finishes
The natural stones are available in 13 different colours.
Solvent-free
Particularly suitable for floors in indoor areas, such as halls, corridors and stairs, and even floors in private living areas
Slip-resistance classification comparable to R10
Hard-wearing and decorative filler system guarantees optimum anti-slip properties.
Light-fast and UV resistant
Safe with a light-fast and slip-proof wearing course.
Jointless installation
Penetrating moisture has no chance thanks to jointless installation!
COELAN offers a unique choice of colours.
The natural stones are available in 12 different colours. Whether unicoloured or as a colour mixture – explore our wide range of colours for your individual design!
COEPLAN DS is suitable for almost all domestic and commercial floors and can be used wherever safety must be combined with a broad choice of colours – such as in bathrooms, living areas, business rooms, business premises, conservatories or stairwells.
Sample works and completed projects
If you are interested in the possibilities that our products offer or if you want to know where or how COEPLAN DS Floor Coating can be used best, it may be worthwhile to take a look at our completed projects.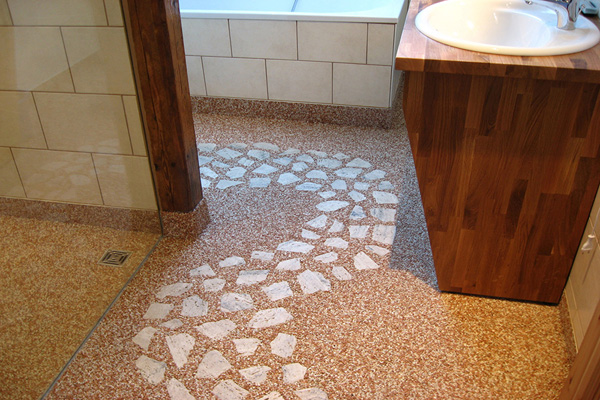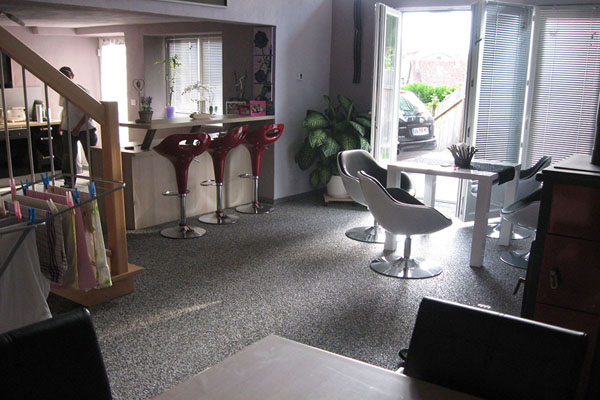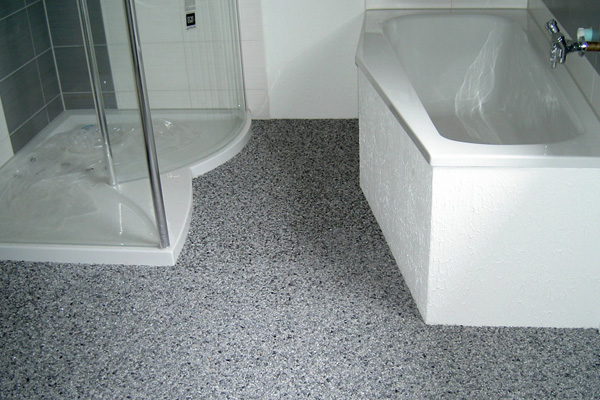 Whatever your project – COELAN also has the supplementary material to help you make your work a success.
All quantities and times are approximate and without guarantee. For color specifications, absolute RAL match can not be guaranteed.