There are numerous kinds of roofs – which may differ greatly as to visual appearance and use. But no matter if you have a flat roof , a roof with solar panels, a green roof for recreational use or a classic pitched roof, they all place high demands on the roof waterproofing.
However, in particular problem areas such as junctions, skylight domes or chimneys are very difficult to integrate. A liquid-applied roof waterproofing is the optimal, reliable and safe solution for your waterproofing tasks.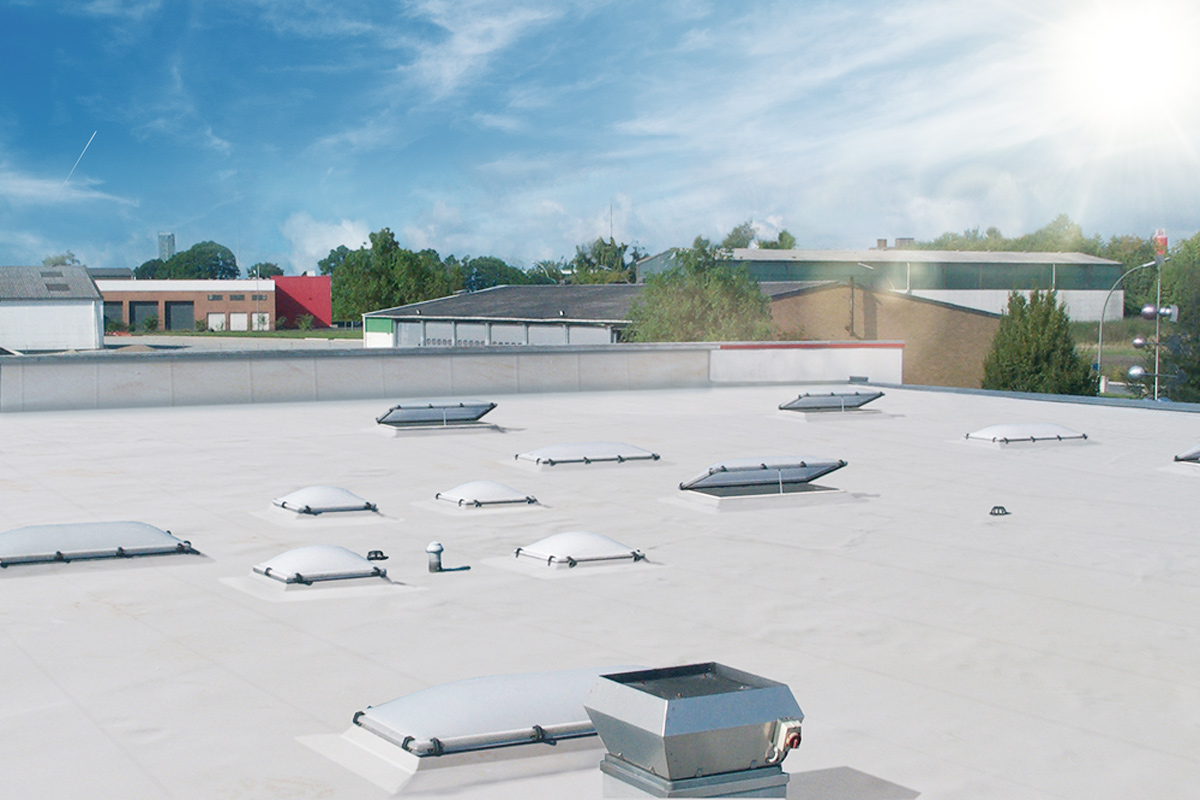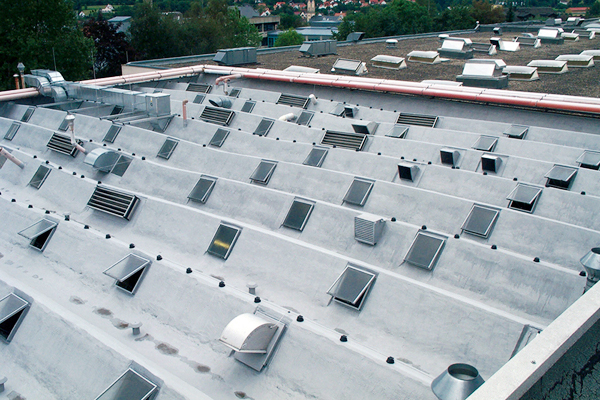 The areas of application
Metal roof, mastic asphalt, synthetic sheeting, PUR in situ foam, concrete, screed, bitumen sheeting or bitumen sheeting with a chippings finish, aerials, parapets, lightning conductors, roof edges, outlet vents, gutters, skylight domes, chimneys or wall junctions – COELASTIC EVO takes on every challenge. Even the waterproofing of foundations of wind turbines.
COELASTIC EVO
There are many good reasons for using COELASTIC EVO – this liquid-applied roof waterproofing is e.g. UV and weather resistant, crack bridging, flexible, open for vapour diffusion, resistant to root and rhizome penetration as well as ready to use.
Sample works and completed projects
If you are interested in the possibilities that our products offer or if you want to know where or how COELASTIC EVO can be used best, it may be worthwhile to take a look at our completed projects.