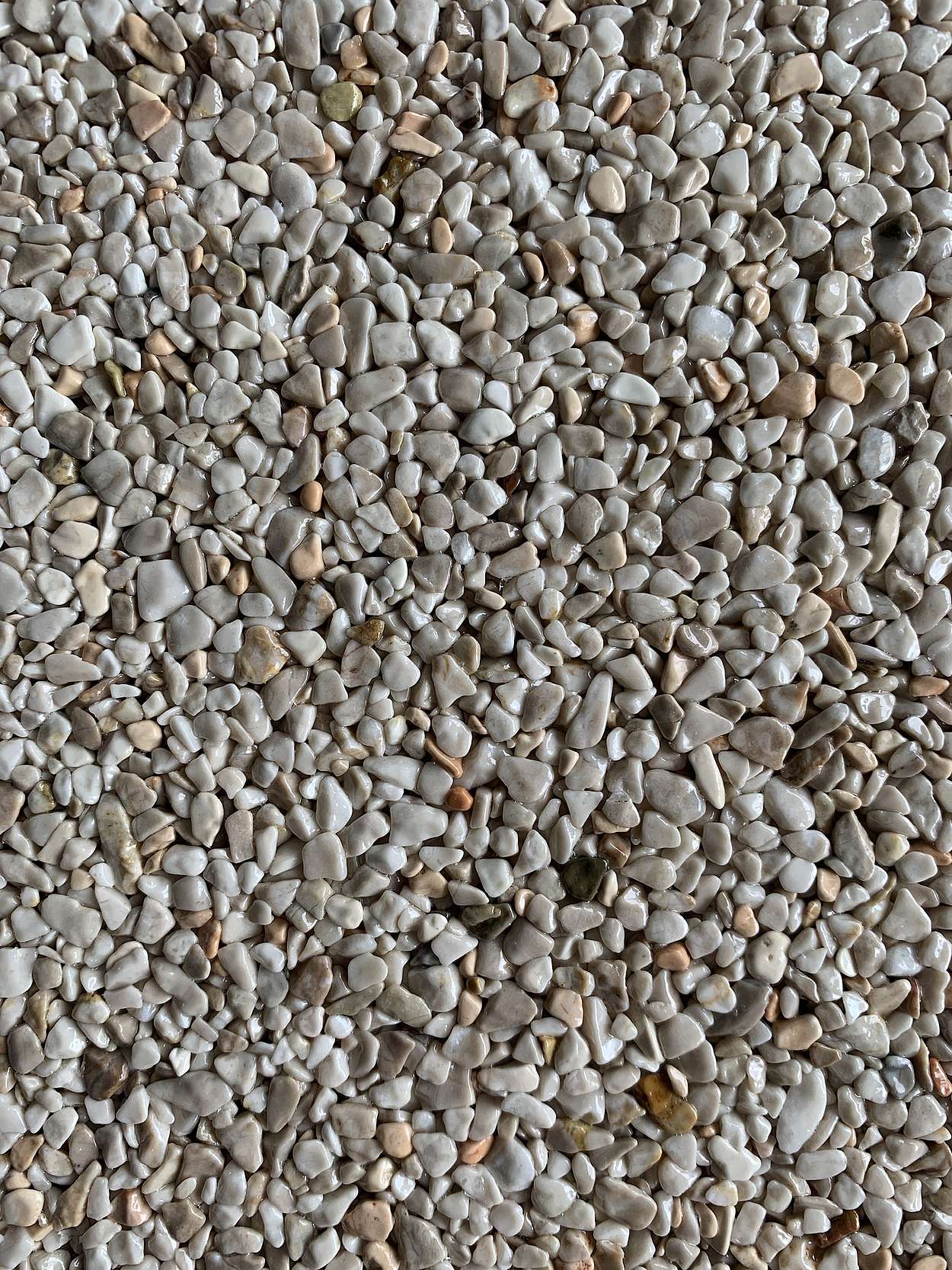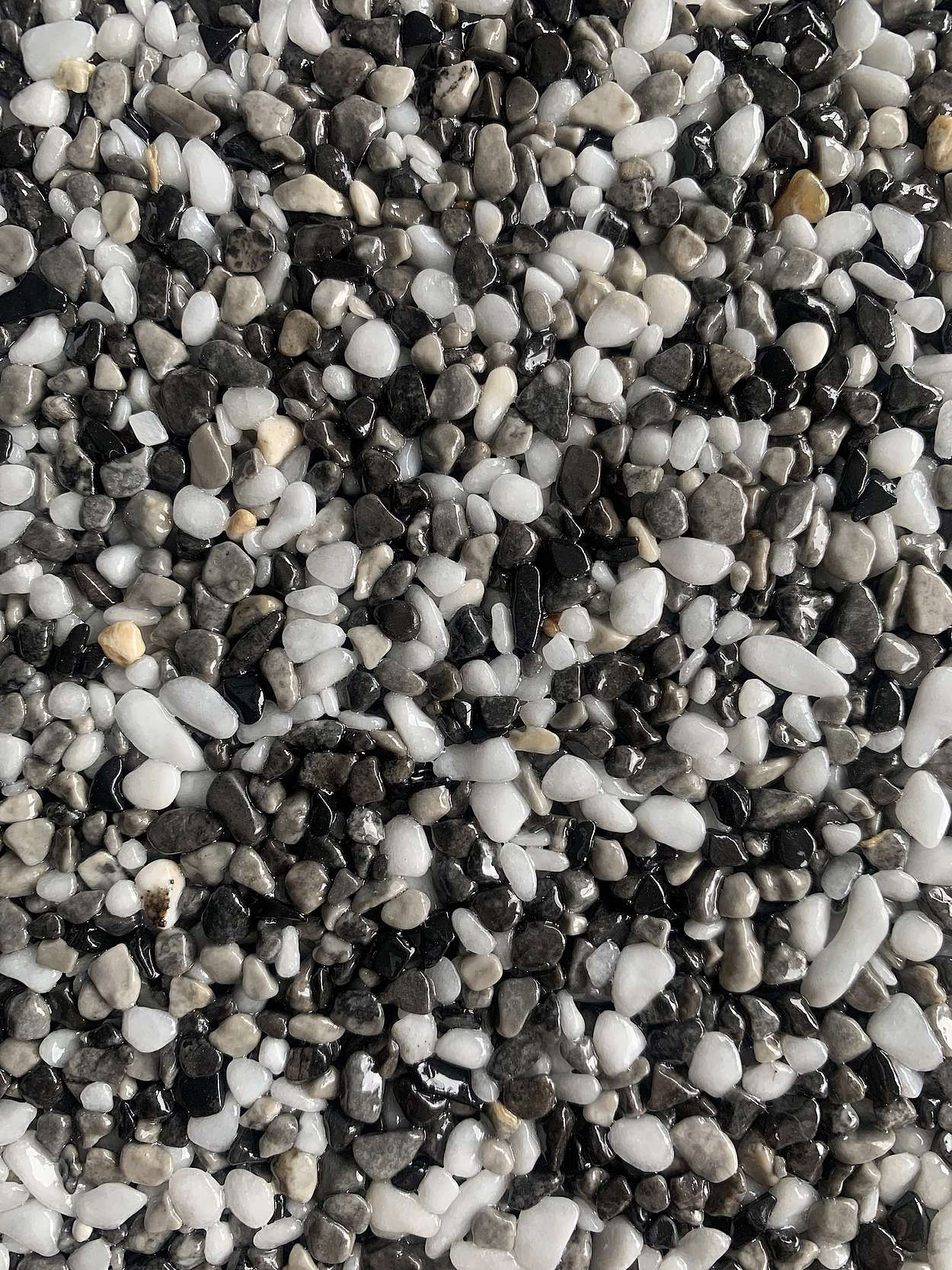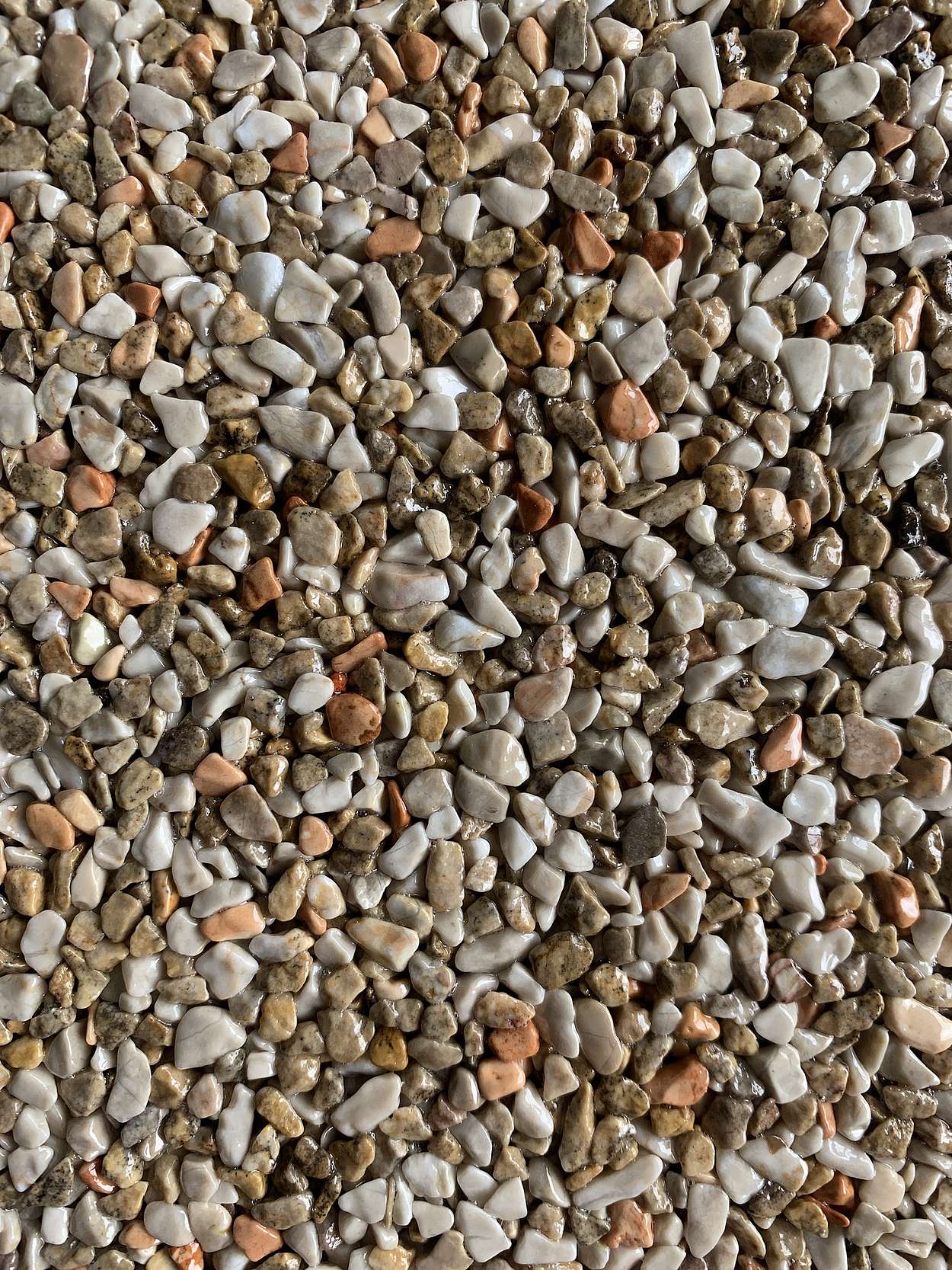 The high-quality finish for balconies and terraces
KEMCO Decor Stone / Natural Stones creates a look of high-quality natural marble and granite. Since the coating is obtainted by using the odourless, solvent-free KEMCO QB1 Binder you can use it anywhere. Another benefit is the above-average load capacity and heat and frost resistance. And what's more: The finished floor easy to clean!
Product benefits of
KEMCO Decor Stone
Anti-slip rating R9 & fire classification B1
Due to its high load-bearing capacity KEMCO Decor Stone is the optimum surfacing for external stairs, pergolas, commercial terraces, balconies and more.
Versatile and unique color selection
Natural stones are available in 10 different colours.
UV-resistant and weatherproof
Reliable protection of balconies and terraces.
Crack bridging
Balcony coatings with permanently elastic and crack-bridging effect. Connects the entire surface with the substrate.
Application areas: Decorative design of the different coating systems for balconies, terraces, walls and floors – for new buildings and repair work.
Container size: 25 kg bag
Product properties:
mechanically rounded, natural appearance
washed and dried
grain size distribution 2 - 4 mm
Whatever your project – COELAN also has the supplementary material to help you make your work a success.
All quantities and times are approximate and without guarantee. For color specifications, absolute RAL match can not be guaranteed.