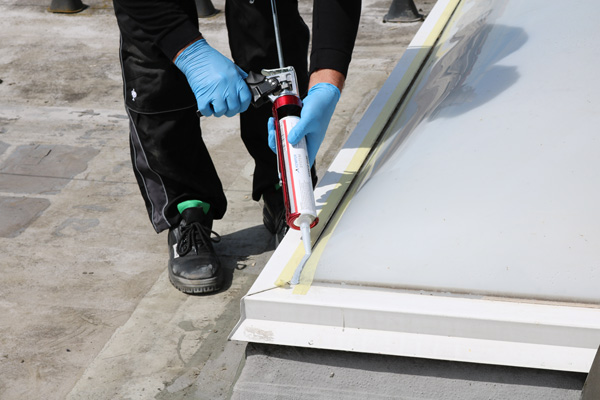 The perfect preparation
Use KEMCO GUM Jointing Compound to prepare skylight domes with embrittled or defective sealing lips.
Important: For an optimum result, fully remove stubborn dirt and the old joint residues on the edge of the skylight dome first; subsequently you can create the new joint easily.
Application areas:
For connection and construction joints (up to 20 mm) on wood, plastic, mineral substrates or glass indoors and outdoors. 
Container sizes:
310 ml cartridge, 12 cartridges / box
Product properties:
UV and weather resistant
Ready to use
Strong adhesive and elastic
Suitable to receive waterproofing and coating layers
Suitable to receive paint and coloured surfacing coats
Resin base: polyurethane resin
All quantities and times are approximate and without guarantee. For color specifications, absolute RAL match can not be guaranteed.